We were recently joined for another interesting episode of The Tech That Connects Us by Allan Delaurier, CEO at GLOOKAST, a company that develops tools to simplify digital media workflows by offering solutions to today's most critical aspects of content productions and distribution.
How do you think leadership ought to look in the current state of the broadcast media industry?
Everyone has their own individual talents and capabilities, but teamwork is the key. No one person can do everything. The focus should be on teamwork and an effort to want to succeed together.
What are the biggest challenges facing the industry today?
A lot of players in the industry have downsized. The technical knowledge has dwindled; there aren't a lot of people coming into the industry nowadays. Here in Canada, for example, schools would teach students about broadcast media and media entertainment, but all that is dwindling away. Which means a lot of graduates aren't educated in how to get into the industry and the onus is transferred to manufacturers who like ourselves, to help guide clients through the difficult challenges and changes.
What is it about your new role that really excites you?
Cloud capability – the engine that's driving progress. At GLOOKAST, we're working to decide: Ok, where are we going to go, how are we going to get there, and how are we going to succeed? And because we're software oriented, we're transitioning very quickly into that type of business model.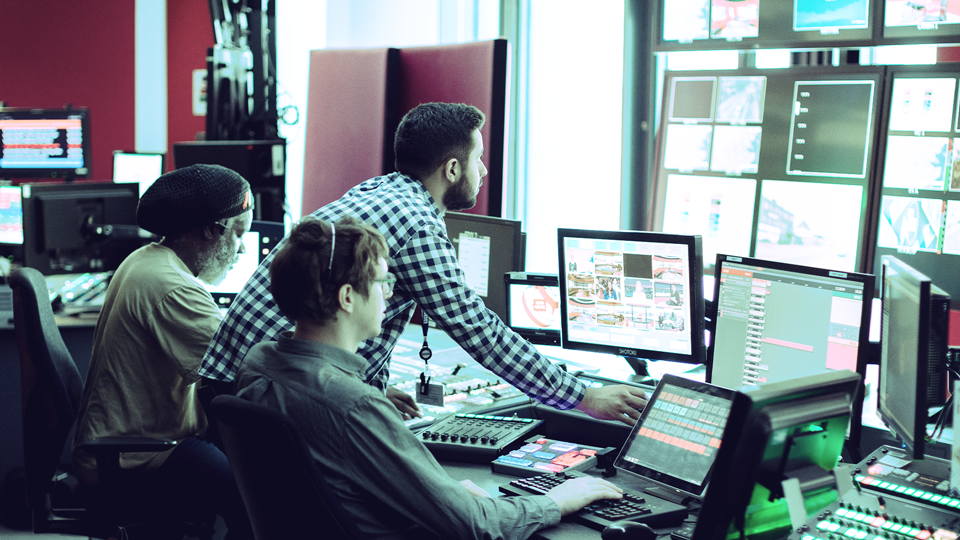 What do you think the future holds for content production and distribution?
What excites me is the IP, the technology behind the capabilities. As we know, in the past, it transitioned from analogue to SD to HD and now 4K etc. But what's happening is baseband is becoming less relevant, and IP is becoming more relevant. So, for example, say a football game is filed on a camera at 1080p that gets 3GB per second. But at home, a viewer isn't watching at 3GB, they're watching anywhere between 5 and 20MB per second. So the quality is being compressed. In theory, the 3GB quality is good, but at home, you're not seeing that.
So, now you've got transport streams like NDI and STR with ingest-type capabilities, not just for playout. When I started in the industry 20 years ago, IP was just a management control solution, and it was primitive. Now the control of management is all IP that's transporting over to the signal that we're transporting on an IP as well.
We're going through a transition where we have the capabilities to run the NDI, the SRTs over IP. We know a lot of manufacturers out there already starting; companies in the camera industry are getting outputs in an IP contribution, for example.
Nowadays we have cameras, even on our phones, that are good enough to record high quality content. What we need to figure out is how to get that content into our system, and that's where GLOOKAST comes in; we're solving the workflow puzzle by taking those different types of formats and different types of cameras and putting them into the workflow.
How can the sector focus on being more sustainable?
Power consumption is one area where it's economically sustainable. Nowadays you can run more processes and do more capabilities on a single processing unit, you don't have to buy a single purpose hardware unit to do one job. Whereas you can have one piece of hardware doing multiple jobs, which consumes less electricity. So, that's an area where we're all working towards sustainability.
You can listen to the full episode here. 
Every Wednesday we sit down with some of the biggest names in our industry, we dedicate our podcast to the stories of leaders in the technologies industries that bring us closer together. Follow the link here to see some of our latest episodes and don't forget to subscribe.