In our most recent episode of The Tech That Connects Us, we had the delight of speaking to the CEO of Cognitive Space, Scott Herman. After starting his career in the National Security community, he made the decision to move into the commercial world.
We found out how he got into the New Space industry, delved into his past careers and why he believes that the geospatial analytics area is overlooked. 
We'd like to go back to the beginning, how and why did you get into the NewSpace industry?
I actually spent probably the first half of my career working in the remote sensing and geospatial analytics world, but primarily, kind of hidden in the national security community, what you might call the black world.
So, I've been doing this for a long time. Since getting out of school I've been in this constantly repeating loop of build systems for either running satellites or exploiting the data coming from satellites, applying that to global monitoring and national security problems. Build a little, field a little, go out and support those systems, and then come back and do it all over again and build the next generation. So that's been a pretty consistent pattern.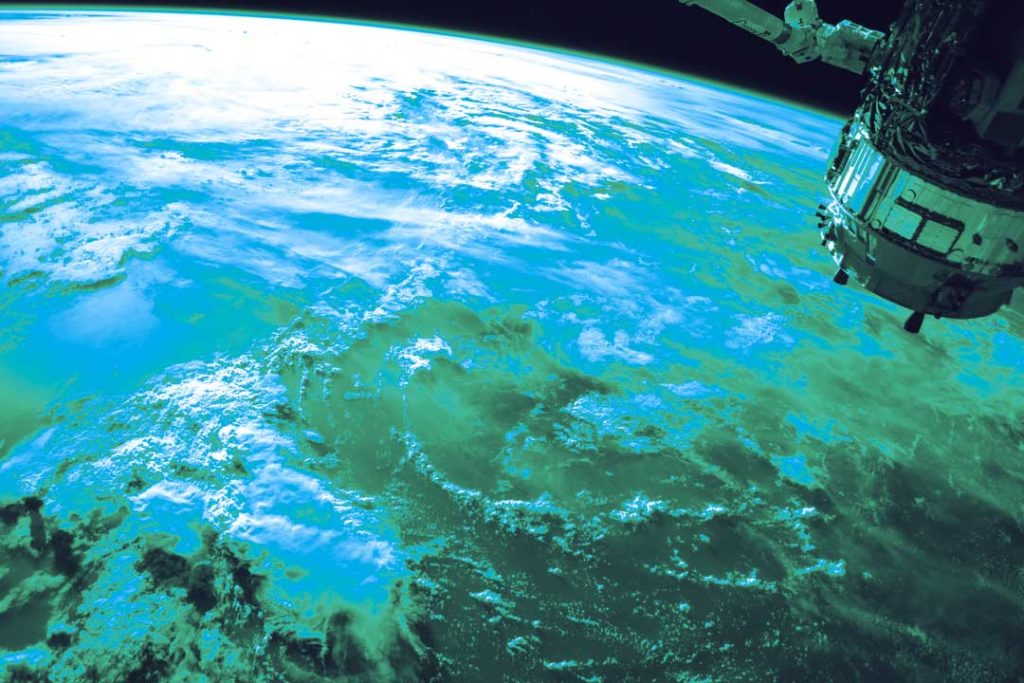 After spending probably the first 15 years or so working in the national security community, I made the leap into the commercial world. But again, kind of looking back at the national security mission.
So that's when I joined GOI in the days of GOI and Digital Globe before they were merged together into what eventually became Maxar. I worked there for several years and then several of us kind of jumped and started a new company that was eventually acquired by spaceflight and became Sky. I was part of the Spaceflight industries umbrella, with the launch business, satellite remote sensing business with Black Sky and the assembly business with Leo Stella. So that was a lot of fun.
I worked there for probably about eight years. Until right around the time of the SPAC the IPO with black sky. But I continued to really be interested in this problem of how to apply artificial intelligence to satellite operations. I had been through TechStars, advising a small company that was starting to really make some inroads into this particular problem and became part of their advisory board. They eventually invited me in to help lead the company to success, go through fundraising and help get the product built and everything else. So, I came on as the CEO of cognitive space a little over a year ago.
You can catch the full episode here.
Every Wednesday we sit down with some of the biggest names in our industry, we dedicate our podcast to the stories of leaders in the technologies industries that bring us closer together. Follow the link here to see some of our latest episodes and don't forget to subscribe.