In another insightful episode of The Tech That Connects Us, we're joined by the VP of Data Integrations at Conviva, Krishnan Nair. Conviva is a census, continuous measurement and engagement platform for streaming media, enabling advertisers, tech operators, engineers and customer care teams to acquire, engage, monetize, and retain their audiences.
As the VP of a platform that processes close to 2 trillion streaming events daily and supports over 500 million unique viewers, Nair gives us his take on the changes in the content and media industry.
How and why did you get into the media industry, and particularly, the streaming industry?
I came to the US in 2008 to study my master's at Boston University. And, despite the difficult job market in 2009-2010, I was fortunate enough to secure an internship at Samsung, in what was essentially an analyst role in the product solutions group. We were exploring ways in which smart TVs could be more than just a great screen. And it was my boss who came up with the idea of having apps on a TV just as you have on phones.
Throughout my internship, I produced a report highlighting the things that were working well in the industry, the things that should work and shouldn't work etc. Then once I graduated, I e-mailed my former boss to ask if they had any openings at Samsung, and he told me the report I had completed was actually in production, they had built an app store, and asked me whether I wanted to join them on the team.
Of course, I said absolutely. I was very focused on liaising with content partners like Netflix Hulu, and other media providers. So, that's where it all began.
What are some of the biggest changes you've seen in the Smart TV space?
When we started this journey, trying to build apps on Divi was just a side-project. Back then, it was seen as just a hobby. At Accedo, we worked with some of the largest TV publishers in the world, building some of the apps that are familiar today. And as the industry matured, a lot of that work was done in-house as it became a more predominant part of the business.
As apps became more popular, they were spread across all devices. And people began to get fatigued by so many devices. Data became really important, not just for improving content programming, but people's overall application and video experience.
Now it's down to around seven or eight devices that have really captured the market, by using data to ensure their customers are having the best viewing experience. And the next steps is going to be very interesting for the media and entertainment industry because of web3, though I won't get into detail.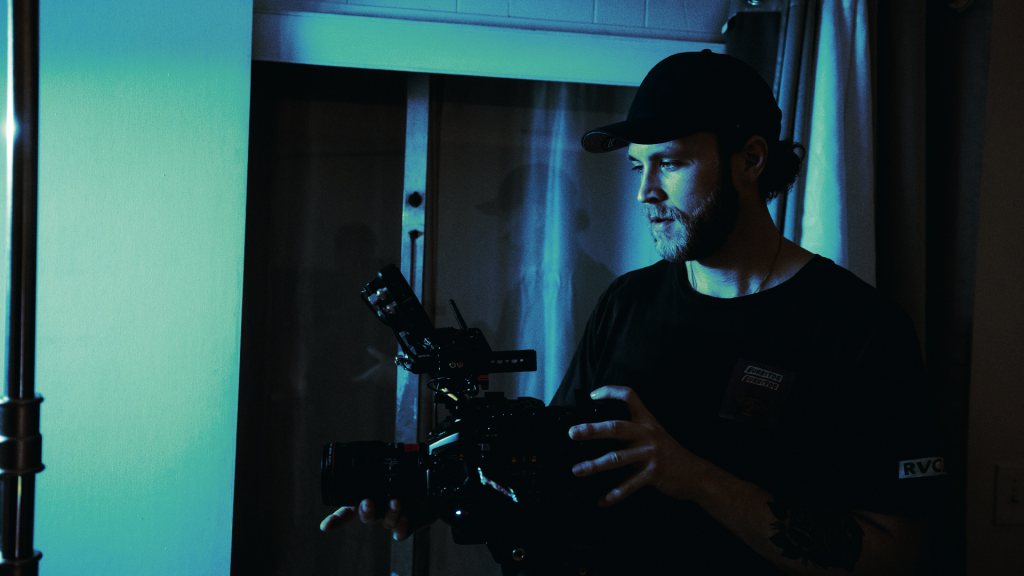 And what technologies do you think have had the biggest impact on the streaming space?
Data. In the past, it was very difficult to get information to publishers quickly. So, this has made a huge impact. Front a front-end standpoint, application development has become much easier too thanks to tools like React js and so forth; you no longer need to build a separate app for web TV, Android TV, or Samsung TV.
And given the upheaval of the past few years, what do you think the upheaval has been in the streaming space more generally?

We've been relatively blessed in the media industry; when people were stuck at home, the was a surge in the number of people streaming TV. So, in that sense the pandemic had a positive effect on the industry, at least for the bigger players.
Also, if you look at the industry over the last few years, there's been a lot of consolidation in the industry. A lot of companies buying each other out and forming large conglomerates. We think it's a fight for content; at the end of the day, everyone wants to provide their consumers with the best experience. More consolidation means the best content will live on one, or at least fewer platforms. From a technological standpoint, things are evolving too; everything's just getting faster.

And what does Conviva have planned for this year?
Well, we started off as a company focused on quality of experience and measurement analytics. Fast forward to today, we're a technology company with a primary focus on analytics and streaming. So, our focus moving forward is on the messaging of our vision, to showcase the fact that we're a streaming measurement partner for some of the largest publishers and articulating how best to work with Conviva to obtain accurate data.
We're really excited about NAB coming up this April. What are you looking forward to for NAB 22?
NAB has always been looking at the evolution of what we've seen in the media space, but it's becoming even more media centric. And I'm excited about all aspects, from the evolution from a technical standpoint to the things happening in the content space.
What do you think the impact of the return of in-person events will be for the industry?
It's been a long time since we've been able to gather at large events, so people are excited to socialize and catch up with folks in the industry.
What advice would you give to anybody attending NAB for the first time this year?
Go with an open mind. Check out what's happening. I like to spend some time in competitors' booths to learn about some of the things that are happening and the new innovations.
You can catch the full episode here.
Every Wednesday we sit down with some of the biggest names in our industry, we dedicate our podcast to the stories of leaders in the technologies industries that bring us closer together. Follow the link here to see some of our latest episodes and don't forget to subscribe.