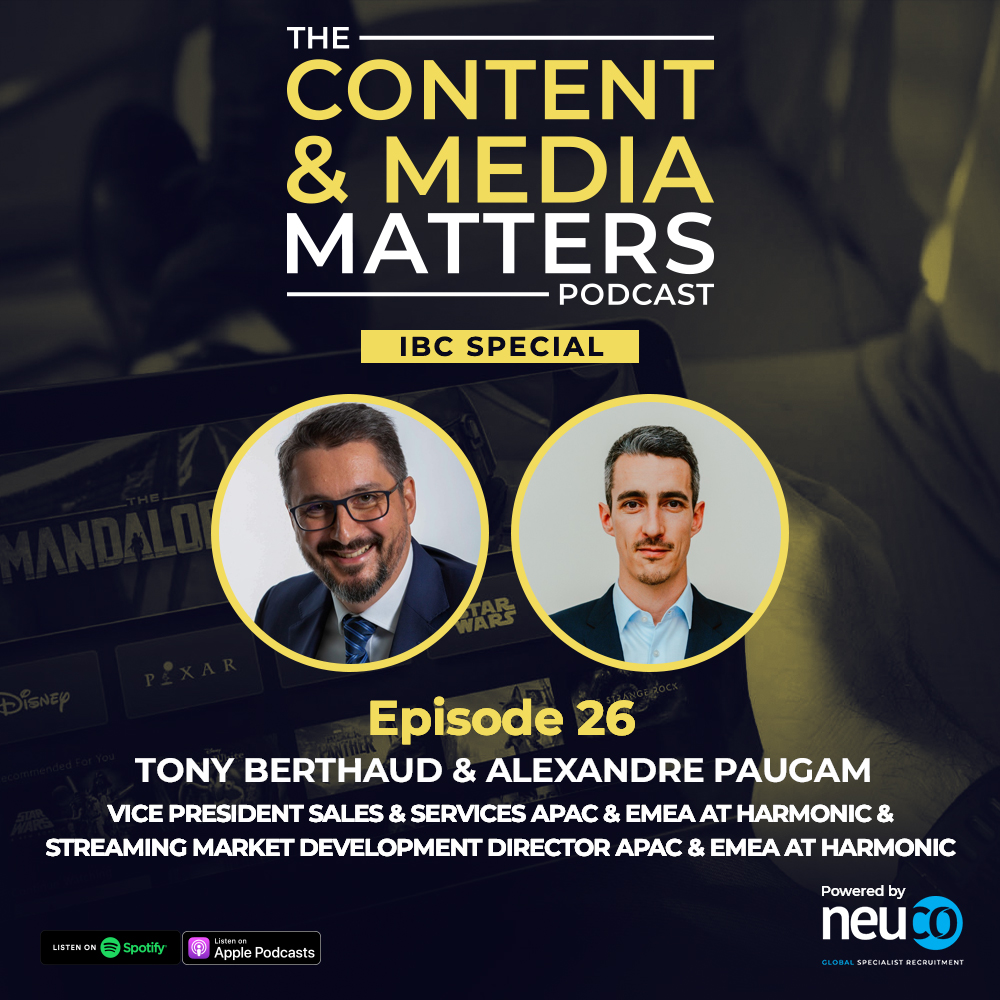 Join us this week for our IBC 2023 special, as we are joined by not one, but two very special guests from Harmonic.
In this week's episode, we had the pleasure of discussing topics around low latency streaming, content personalisation and how the shift to SaaS based models has impacted the industry for the better.
With the running theme of Sports streaming intertwined, we were able to gain an insight and begin to understand why Harmonic is leading the way when it comes to delivering live sports streaming events at scale.
This is not one to be missed!