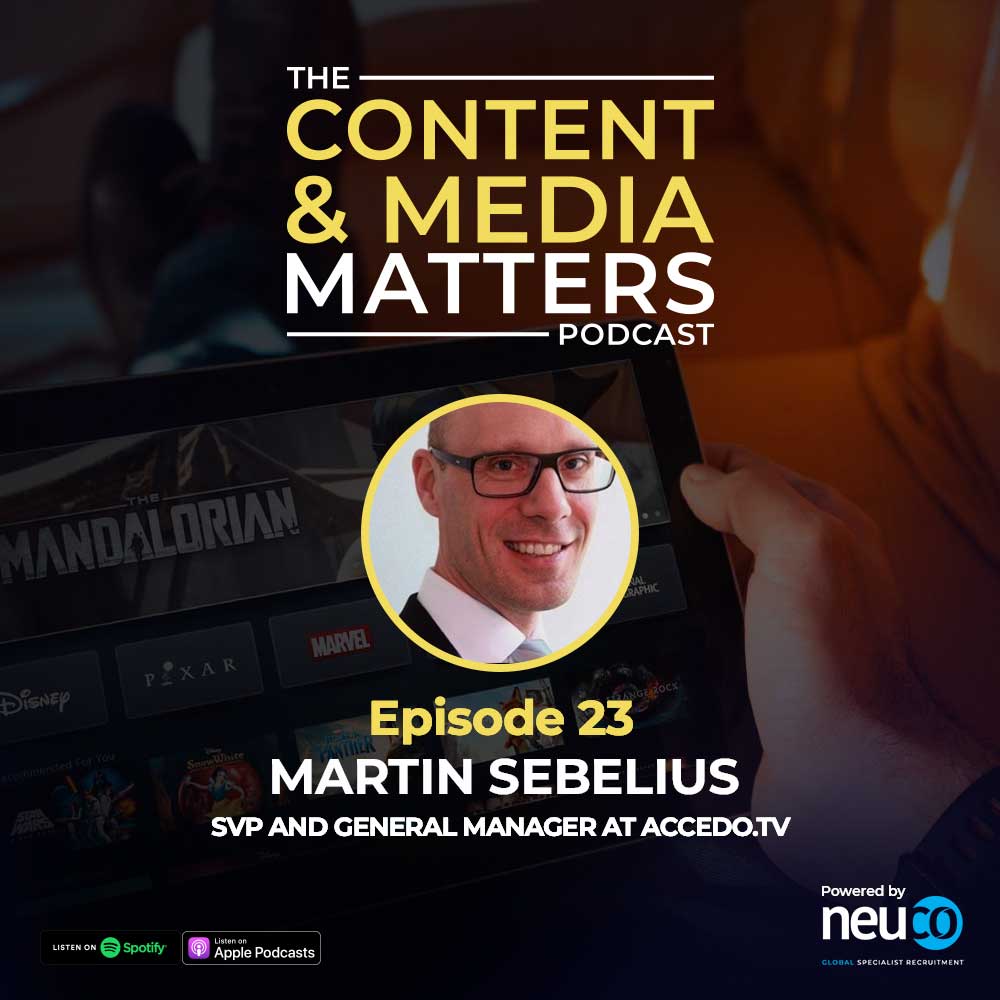 In this episode, we sit down with Martin Sebelius, the Senior Vice President and General Manager at Accedo.tv.
We explore his advice on effective leadership while delving into the current state of the video streaming industry. Martin also shares expert insights on Accedo.tv's new Healthcheck service and discusses ways we can enhance sustainability within the video tech sector.
A great listen with valuable takeaways on leadership, industry trends, advantages of diverse teams and sustainability in the Content & Media Industry.