In episode #72 of The Tech That Connects Us, we sat down with Declan Ganley, Founder of Rivada Networks.
Declan is a well-known English-born Irish entrepreneur and businessman, and it was great to sit down and pick his brains in this conversation! We unpack everything from his plans for Rivada Networks, through to D&I and attracting talent.
We hope you enjoy this episode as much as we did recording it. 
What does the future hold for Rivada Networks?
We've done an RFP to procure our satellites. So, we're going to have contractors build out the satellites, they get to our requirements, design, etc. And we'll be able to talk more about that soon. But, the RFP is out there, and we've got great responses to it.
We're very excited that we will be moving to do an RFP to procure launch service at the end of this year. And, we're adding to the team. So, we're in Germany this week at an industry show: presenting, recruiting – we are looking to find the very best people in this industry, the best brains, the best talent in this industry, and asking them to come and join us. It's a phenomenal project.
You're not just a cog in the system, you know, we want real entrepreneurs!
What are your thoughts on RF technologies?
RF technologies from the ground to space piece – The thing is, you want to use RF to get to your first cell site in space; and then you want to backhaul everything through space, landing it back down again onto the planet, and then backhauling it through subsea cables, terrestrial networks, etc with all the problems that they have, from a security standpoint, from a latency standpoint, etc.
When it goes to space, we want to keep it in space until we have to land it at its endpoint destination, wherever possible. But RF is not going away. Our RF will be technology, the capabilities around it will improve. And, I think that that yes, certainly that there will be a role for optical links to space itself, I think that will happen.
Radio's really good. It's got much more potential than we've extracted from it. Our whole philosophy is that we've just scratched the surface in terms of the potential of radio. The reason we haven't got much more out of it is not that the technology can't do more. It's because of regulatory requirements.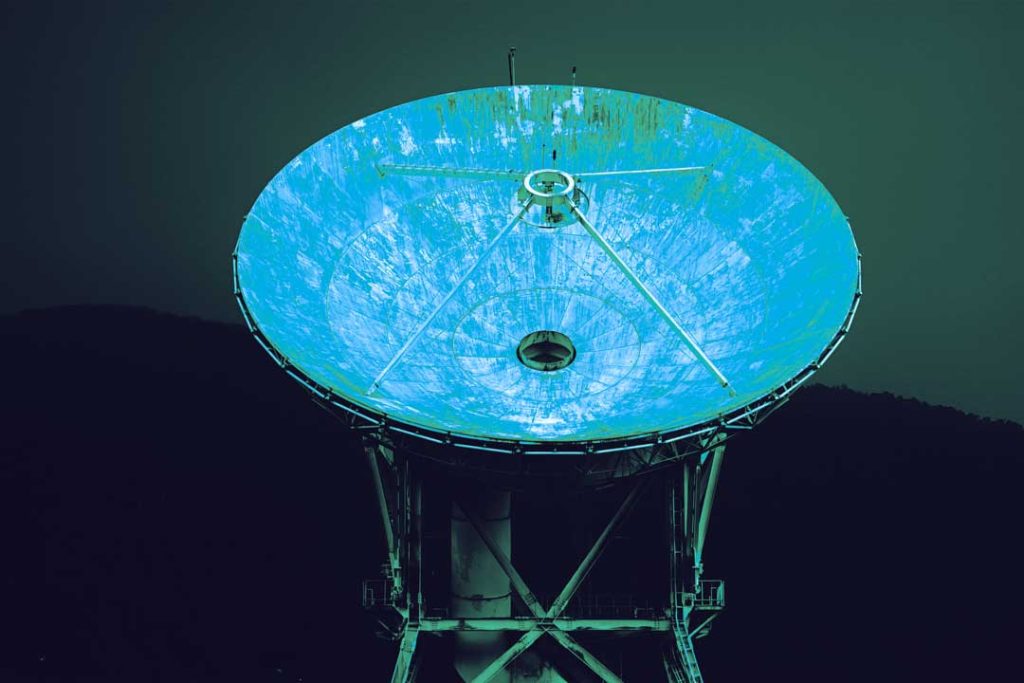 Diversity and Inclusion – how are you going to attract great people?
I want people that work hard, and who have got a phenomenal work ethic. So, if you haven't got a good work ethic, don't call us! If you're willing to work hard, and you've got the talent, we want to hear from you – end of story. We are already a very diverse organisation. But, to be very honest with you, it's not that we set out to be diverse! We have just searched for people with the right skill sets and attitude.
A big bias that doesn't get talked about as much is age, that someone is "very old" – however, we want people on our board who have that experience, otherwise what's the point? If they haven't been through the "wars" then we will have to relearn everything.
So wisdom, experience, all of those things really, really count. And yes, diversity is absolutely essential.
If you've got the work ethic, you've got the talent, and you're willing to stick your neck out and take some risks, we want to hear from you. My dad taught me about empathy about putting your putting yourself in somebody else's shoes. How would you want to be treated? How would you want a member of your family to be treated in those same circumstances? That's something that a lot of the world has forgotten. You know, being polite, being open-minded in that regard, and treating people decently is important.
Listen to the full episode here.
Every Wednesday we sit down with some of the biggest names in our industry, we dedicate our podcast to the stories of leaders in the technologies industries that bring us closer together. Follow the link here to see some of our latest episodes and don't forget to subscribe.